Everest Magma – Nuova Abduzione (Cassette/Digital)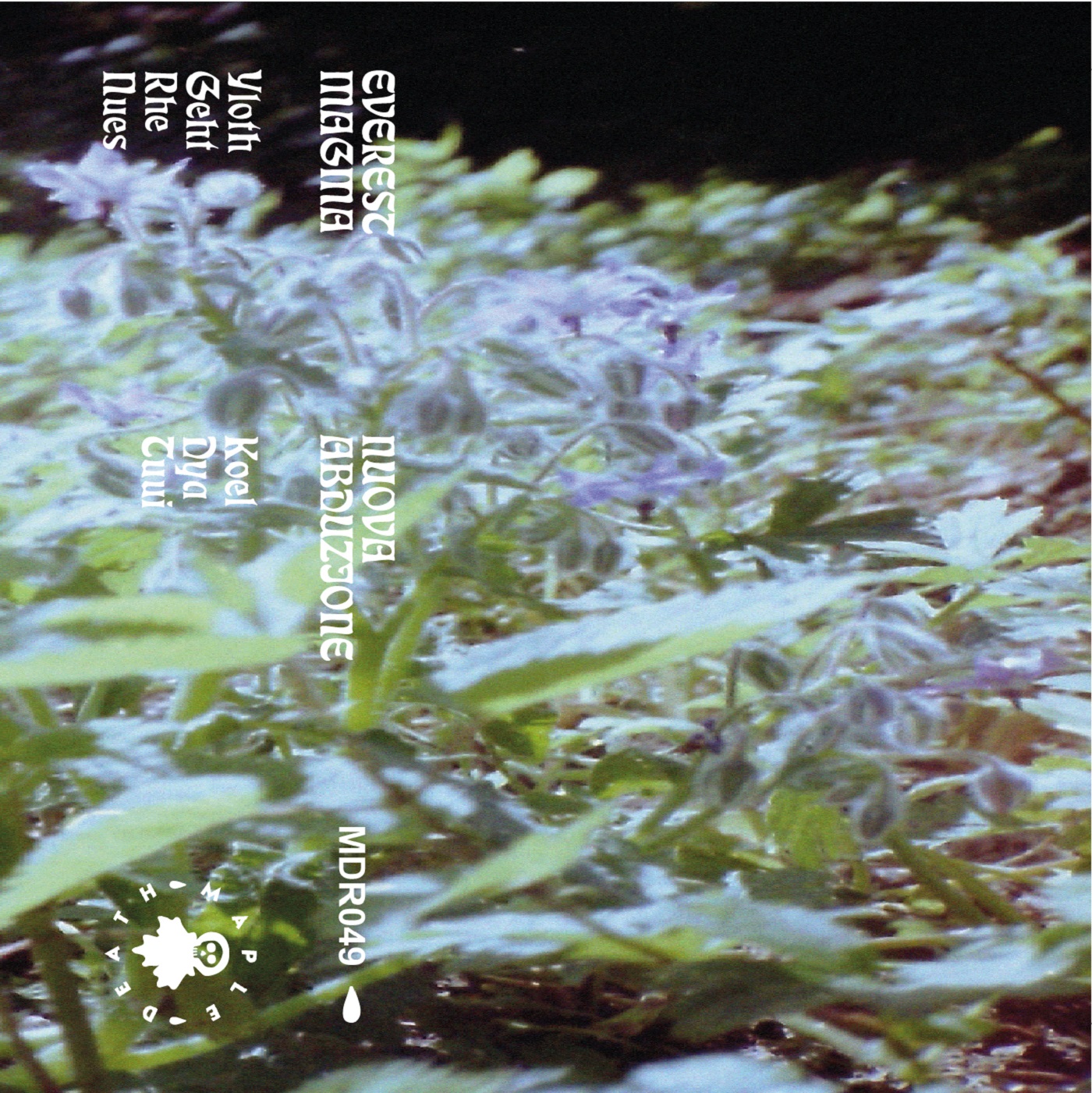 Side A
1.Yloth
2.Geht
3.Rhe
4.Nues
Side B
5.Koel
6.Dya
7.Tuui
out June 18th 2021 on Maple Death Records
How can knowledge be increased? Probably with small leaps into the void, starting from our own certainties but throwing ourselves headlong into the probabilities. The leap into the probable is an abduction: an extraordinary gesture that has been carried out for millennia, but abduction is nothing without empirical verification and this is done only by looking closely, bridging unimaginable distances, analysing samples, sending probes, projecting rays, contacting minds and flooding them with information aimed at transforming their probable into certain, their ordinary into extraordinary.
This is 'Nuova Abduzione', Everest Magma's new release on Maple Death, an outlandish escapade through crystal lighting, meditative ambient, ethereal synthesis and electrified awakening. Anyone paying attention to Rella The Woodcutter aka Everest Magma's career over the past 10 years knows that you're always in for a special ride, slowly chipping away at one of the most ecstatic and singular paths of the Italian underground scene. His dense and beautiful three albums on esteemed label Boring Machines are not afraid to cross boundaries with a mix of hypnotic tape beats, digital wonk, psych folk tropicalia and kinetic dub. This new offering once again sees him in uncharted territories, recorded solely on his trusty Sp-404, an album of repetitive minimalism, alien tonal ambience and blissful abyss that fits nicely beside the work of contemporary artist and labels like Luís Fernandes, Music From Memory and new age kosmische greats like J.D. Emmanuel and Peter Michael Hamel. Music that seeks connection and warmth. The season of Knowledge has returned, the Earth is ready for a New Abduction.
Everest Magma
's '
Nuova Abduzione
'' is out on Maple Death Records. Artwork & Photography  by Carolina Martines. Released digitally and on limited hand-stamped green and purple C44 cassette.