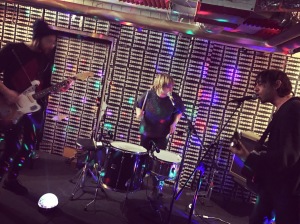 Head over to AdHoc to hear another scorching Dead Horses track from their upcoming 'Ballad For Losers' out next week.
"Dead Horses, a three-piece experimental cowpunk band from the Ferrara province in Italy, have nailed deconstructed blues. Their new track "No Wahala" from Ballad For Loser is like Keiji Haino's Black Blues gone country. In the song, a plodding rhythm propels spindly, precise guitar work as incanted vocals float atop the track's aggressive swagger."
PRE-ORDER this baby!