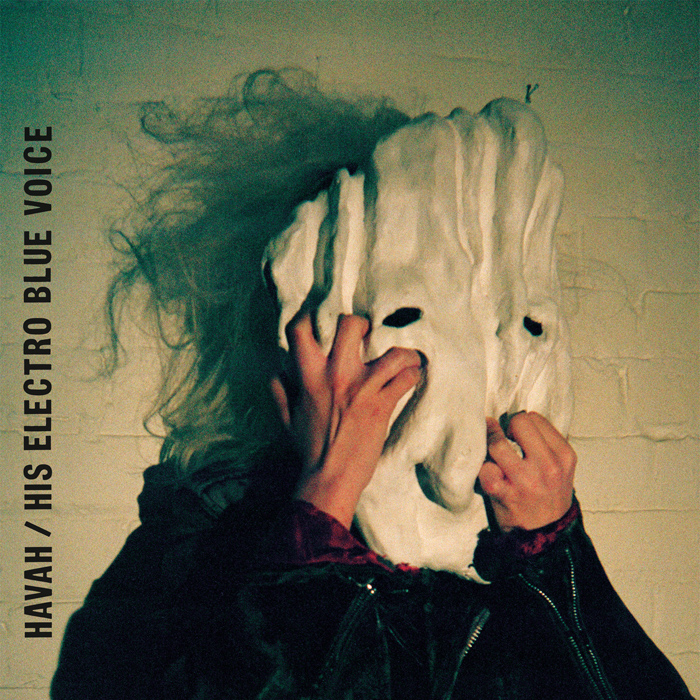 Listen to Tartlas the 19 minute banger by His Electro Blue Voice, the entire SIDE B from their 12″ split with Havah.
Noisey sums it up this way: "Their heaviness becomes a lullaby; you hum along subservient to the riff, those hums become chants, and those chants become shouts because you never knew a band could overwhelm like that. It's self-renewal rock… So, you new to 'em? Well, you're getting the most intense crash course possible with Tartlas. Even at 19 minutes, everything in this song, from the sun-drenched feedback in the beginning to the freak-outs within, make up for some of the most attention-demanding rock. Blast this to cleanse, blast this to revel, blast this because, simply, it rules."
You can already pre-order and read all about this intense baby here. This Havah / His Electro Blue Voice 12" split is Maple Death Records' first release and was mastered by Brian Pyle (Ensemble Economique). Photography and artwork by the incredible Meg Remy (U.S. Girls). It comes as a limited edition dirty transparent green 12" gatefold LP. Mp3 download card is included.