Ancient Plastix – S/T (Cassette/Digital)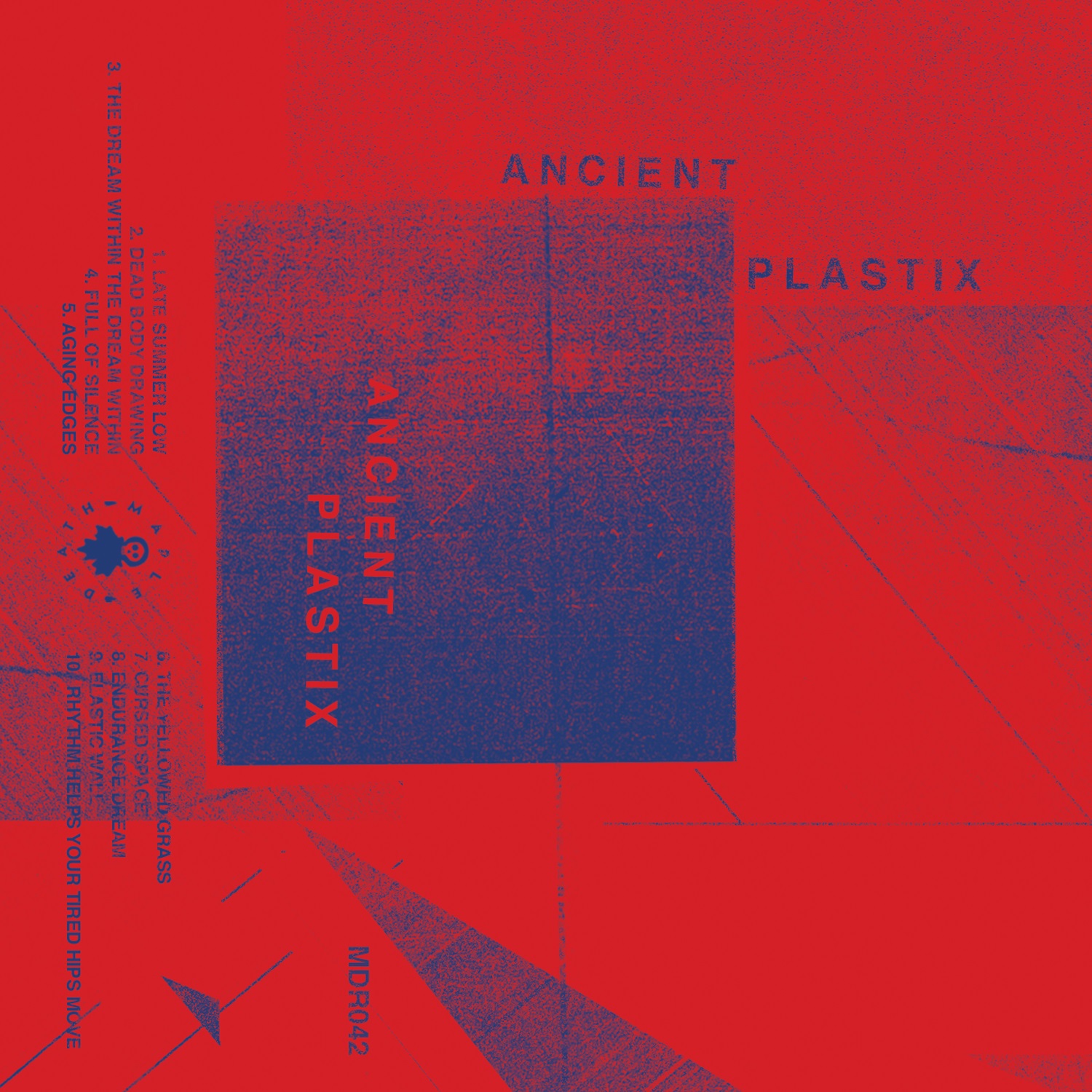 Late Summer Low
Dead Body Drawing
The Dream Within The Dream Within
Full Of Silence
Aging Edges
The Yellowed Grass
Cursed Space
Endurance Dream
Elastic Wall
Rhythm Helps Your Tired Hips Move
out December 11th 2020 on Maple Death Records
In a perennial maze, paths and dreams carefully designed through repetition, a puzzle through which one has to find a way. Liverpool's producer and composer Ancient Plastix' self titled debut and first release for Maple Death presents immaculate soundscapes with a surgical and sharp sense of rhythm and pace, a gentle mechanical heart that carries the album through infinity and beyond. 
Paul Rafferty, the mind behind Ancient Plastix, recorded 'S/T' alone, in the summer of 2019 using just a Tascam 414, a cheap Yamaha synthesiser and a small collection of guitar pedals, working spontaneously and linearly, seeking to conjure the similar feelings of adventure & discovery that he experienced when using the 414 as a teenager in the 90s. Without the burden of screen squashed waveforms interfering, the neo-ambient compositions took on an independent analog life, picking up grain and density, sounds gently undulating as if they were breathing machines, freewheeling arrangements that contain instinct, plot and execution. 
Late Summer Low, the opening mood piece, sets the tone, a string of sad weird lonely islands in a forgotten sea fluctuating in a perfectly orchestrated mechanism. Rafferty's delicate synthwork recalls the grace and bliss of Japanese ambient pioneers Yasuaki Shimizu and Hiroshi Yoshimura, where circular figures are allowed to dance (Endurance Dream) in unison, forming clockwork patterns (Dead Body Drawing) and meditative elegies (Aging Edges, The Yellowed Grass). What is stunning about Ancient Plastix' nightly debut is how fully formed the song structures are, essentially distinctly scoring an evocative soundtrack to an imagined neo-noir movie that slowly moves between industrial landscapes (Cursed Space) and fog wrapped coniferous forests (The Dream Within The Dream Within). 
A light eerie presence hovers across, continuously challenging an album that sounds hopeful, even romantic, an inside game where both the ambient melancholy of Marc Barreca and the Carpenterian horror soundtrack work of Tim Krog can be heard making this debut an immersive, cohesive piece of work, where restriction leads to extension. 
Ancient Plastix' 'S/T'' is out on Maple Death Records and was performed, recorded and mixed by Paul Rafferty. Mastered by Stephen Kerrison. Artwork by Paul Rafferty.
Released digitally and on limited hand-stamped grey cassette.