SabaSaba – S/T (LP/Digital)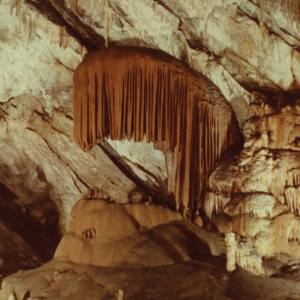 Side A
A1 Bells
A2 Magma
A3 Drops
Side B
B1 Peradam
B2 Red Nights
B3 Eden-Olympia
SABASABA – S/T LP (MDR024)
out May 18th, 2018 on Maple Death Records
Creeping out of Torino's longest dark winter nights, isolated and shrouded in mystery just like the cities' deep connection to black magic, here comes SabaSaba, the newest addition to the Maple Death family. Western esotericism converting pagan mystic's one by one!
The trio of Tommaso Bonfilio (tape loops, drum machine, organ), Andrea Marini (electronics, flute, guitar, bells) and Gabriele Maggiorotto (drums, percussion, effects) is a rare beast, night phantoms embarking on a digital dust adventure set in a world punctuated by Ballard's dreams and William Gibson's visions. SabaSaba's self-titled debut is an industrial cinematic dub scorcher that is not afraid to mix dark isolationist off-kilter machines, tape recorders and the earthy beat of primordial dancehall dub productions (King Tubby, Horace Andy). Album opener Bells sets the tone right away, a pulsating horror tempo and Crowley cadence symbolically uniting the Disques OCORA catalogue and the ambient droning of Nurse With Wound. Magma is a witch march advancing slowly into Kosmische lands, Drops is an opium induced hyper dub ballad where African Head Charge's sun is eclipsed by Coil's black moon. Peradam inspired by René Daumal's 'Mount Analogue' ascends and weaves ideally upstream across the Po river while Red Nights sees Italian Occult legends and co-conspirators Father Murphy spreading their cathartic chanting. Eden – Olympia is the perfect closer, a calming distant tribe of percolating bells awakening the spirit.
This is not wishy-washy psychedelic music, this is the real deal, a voyage into mind alteration through sound, a chariot proceeding East, West and everywhere in between, hands turning digital knobs, feet raising dust and grain while the heart beats analog to the pulse of Mother Earth.
SabaSaba
's
S/T
is released on LP and Digital formats, recorded by
Paul Beauchamp
, mastered by
Mikey Young
(Total Contol) and featuring
Father Murphy
on
Red Nights
and
Everest Magma/Rella The Woodcutter
on
Magma
. Artwork by Carlotta Del Giudice, Tommaso Bonfilio, Andrea Marini and Paul Rafferty. LP comes with insert and download code.