Cindy Lee – Malenkost (LP/Digital)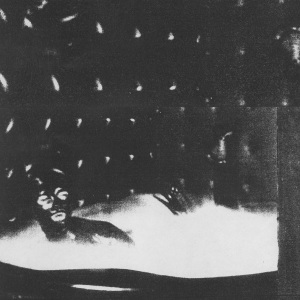 Side A
No Worth No Cost
Always Lovers
Hopeless In A Trance
Cash Money
I've Seen His Face Before
Gallows Smile
Side B
A Message From The Aching Sky
Coroner Of The State
Claim Of Vanity
Prayer Of Baphomet
Death Sentence
Hash Angel
CINDY LEE – MALENKOST LP (MDR015)
out April 7th, 2017 on Maple Death Records (ROW) & W.25TH / Superior Viaduct (North America)
Describing a world of beauty, escape, sorrow, loss and catharsis usually needs a strong leap of faith and when it comes to music such a feat is almost impossible, modern day consumption is pulling us by the throats and we don't have time to surrender, we don't have time to let the fog, the mystery, the universal shine seek into our eyes and creep into our minds. There are exceptions, Cindy Lee is one of them, a rare all-in lifer, flickering candle.
Maple Death is beyond honored to team up with Superior Viaduct in presenting Cindy Lee's Malenkost, the first LP in a series of reissues (plus forthcoming new music) dedicated to one of our most cherished artists of the last decade. For the insiders, we can only use an analogy to describe the feeling CL's music conveys: pull out your Swell Maps Lp's, forget the genre, listen to the exact moment, the exact sequence when Blenheim Shots turns into Raining In My Room. Those 30 seconds, that is what we are talking about, that sensation, that abandoned bliss. Patrick Flegel aka Cindy Lee has been turning in those sequences for the best part of the last decade, from his years as singer/guitarist in Canadian cult band Women, to his brief stint as Androgynous Mind, everything has been building up to this moment. For the past 4 years Cindy Lee has been meticulously crafting her pure universe of no wave, doo-wop, noise, Matsumoto visions and psychedelic shimmer untouched and unaffected by external hands. Music so far has been released and carefully dispatched via CL's own label and website CCQSK Enterprises, selling out as quickly as people could connect and fine-tune their souls.
Malenkost originally released on Vancouver's Isolated Now Waves is presented on wax for the first time with the additional song A Message From The Aching Sky, a rock'n'roll number capable of channeling Velvet Underground's Matrix tapes with the sunshine elegance of Skeeter Davis and 60s girl groups; Claim Of Vanity painstakingly sublime interplay of falsetto/baritone reveals the mesmerizing ability to link Kevin Ayers, Roy Orbison & Grace Slick. Always Lovers is an eerie, honey-sucking tearjerker from a lost Brenda Lee desert island record and album opener No Worth No Cost, is an abrasive noise melodramatic Siltbreeze submarine plunging effortlessly through evaluations about power and value assignment.
It's up to you to decide where the mystery starts and ends, Cindy Lee will be there: she's on stage, watching you eye to eye, lips to lips, elegance and poise, dissonance and lace, connecting on a primordial level with music that simply floats, lifts and carries any heartbreaking restless being. It's nothing or… it's everything.
Originally out on cassette in 2015, Malenkost is now released for the first time on vinyl with an additional track, added insert, different artwork, insert and download code.